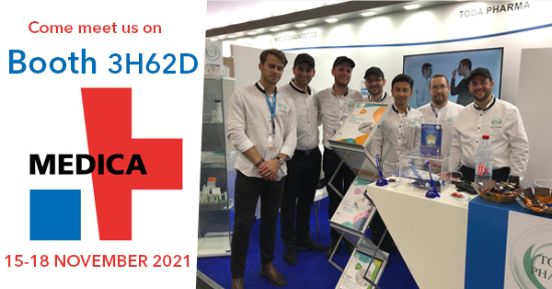 Participation Au Salon Medica 2021 à Düsseldorf
Nous sommes heureux de vous annoncer notre participation à Medica 2021 à Dusseldorf. Retrouvez notre équipe de Toda Pharma sur le stand 3H62D du Hall 3 pour découvrir nos dernières nouveautés.
We are pleased to announce our participation at Medica 2021 in Dusseldorf. Meet our team at booth 3H62D in Hall 3 to discover our very last innovations.